Welcome to Alfa-Service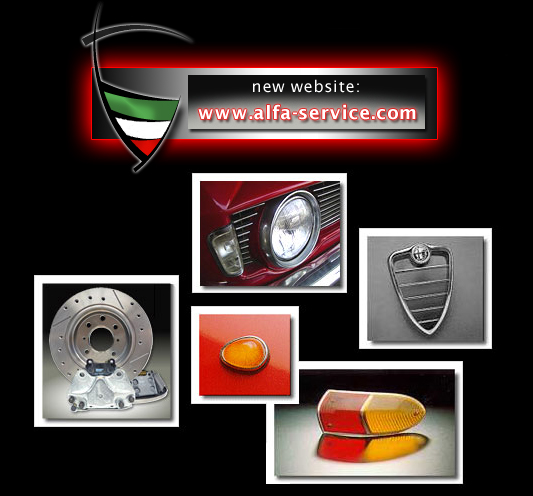 Your competent partner for Alfa Romeo spare parts and accessories.
We offer excellent value spare parts for your Alfa Romeo classic car. Original parts which are no longer available are rebuilt by our partners. We also develop useful accessories.
NEW! We have enlarged our product range with spare parts for current Alfa Romeo models.
Our objective is to support your pleasure with your Alfa Romeo – whether a classic car or a current model – as long as possible!